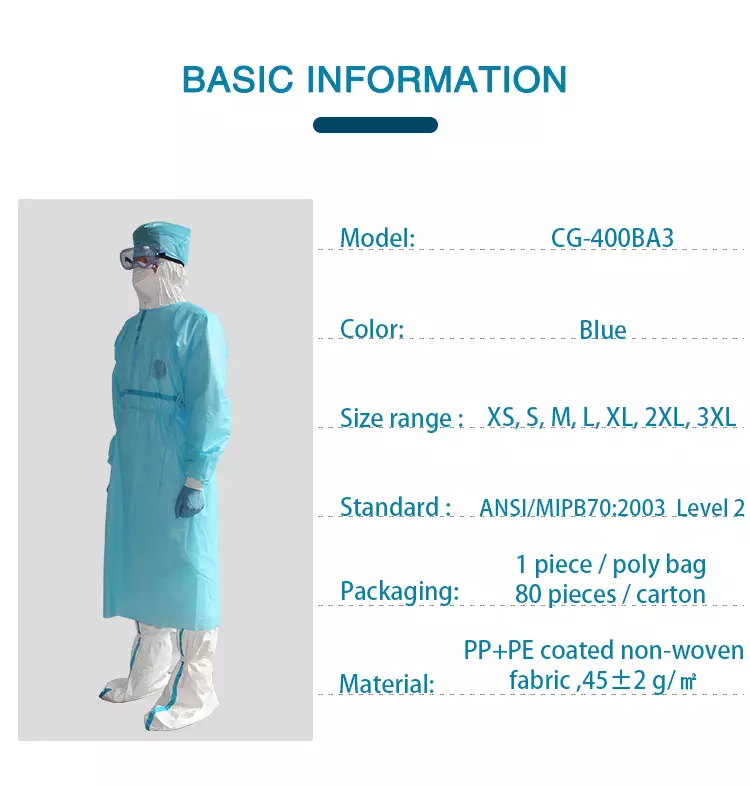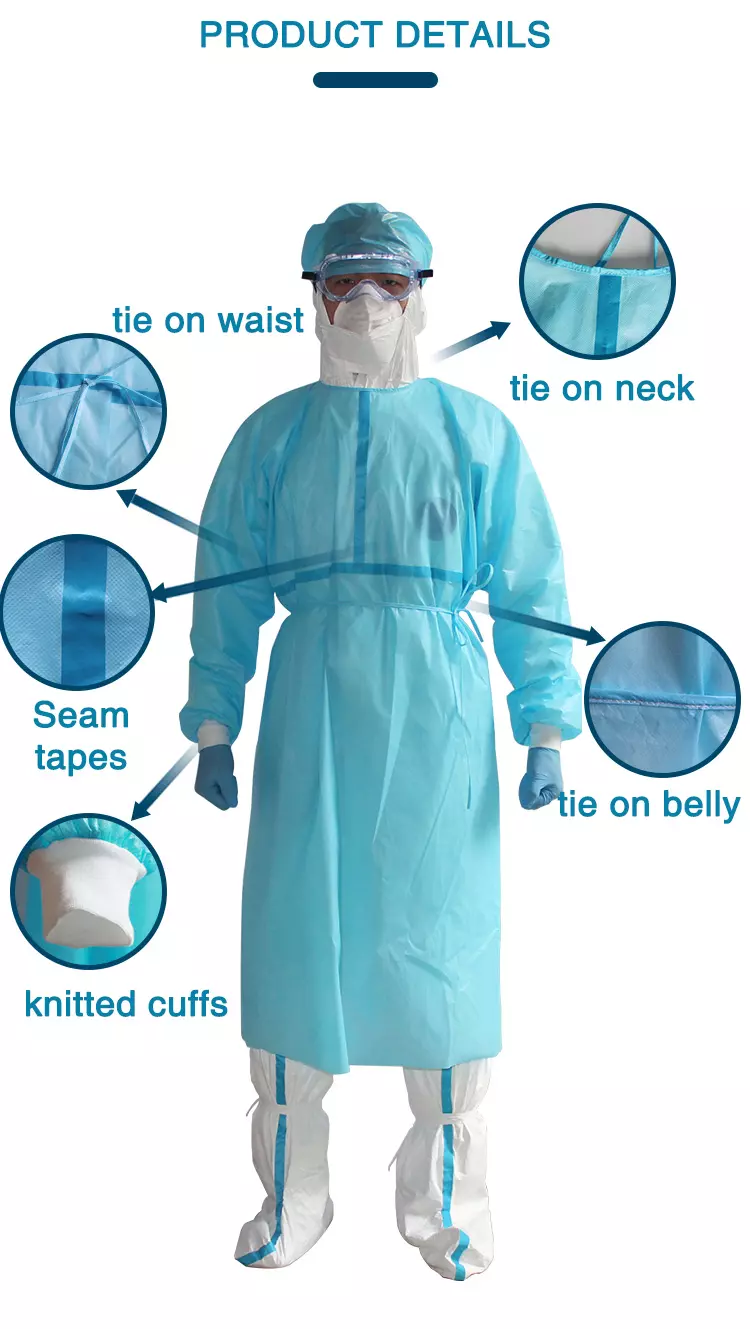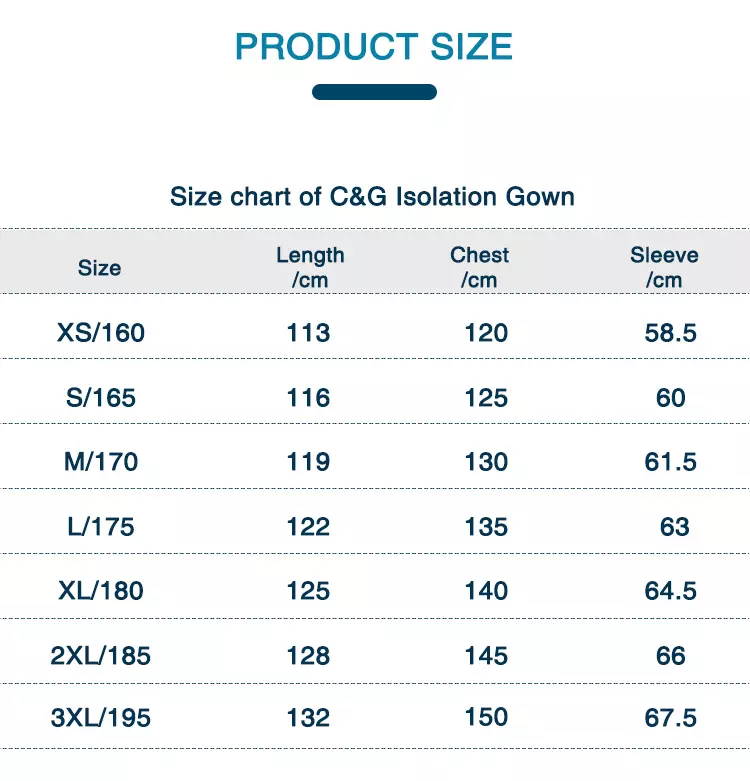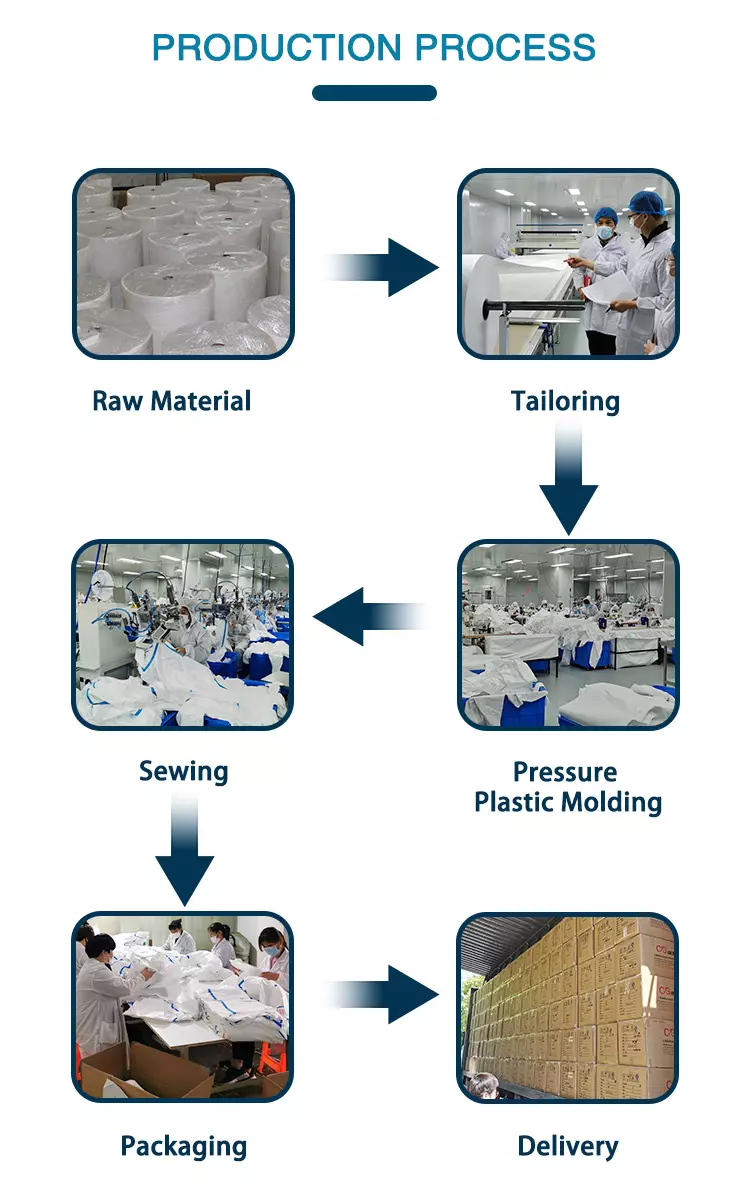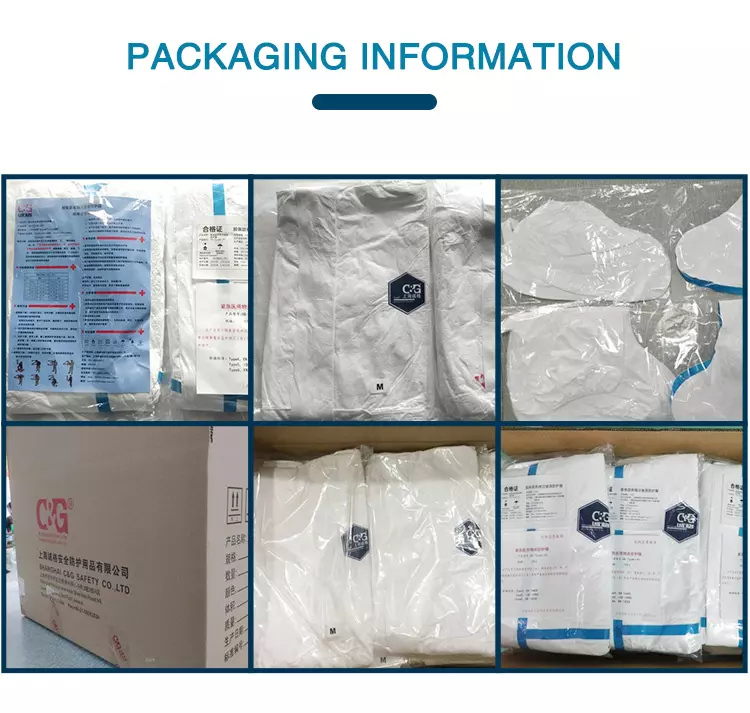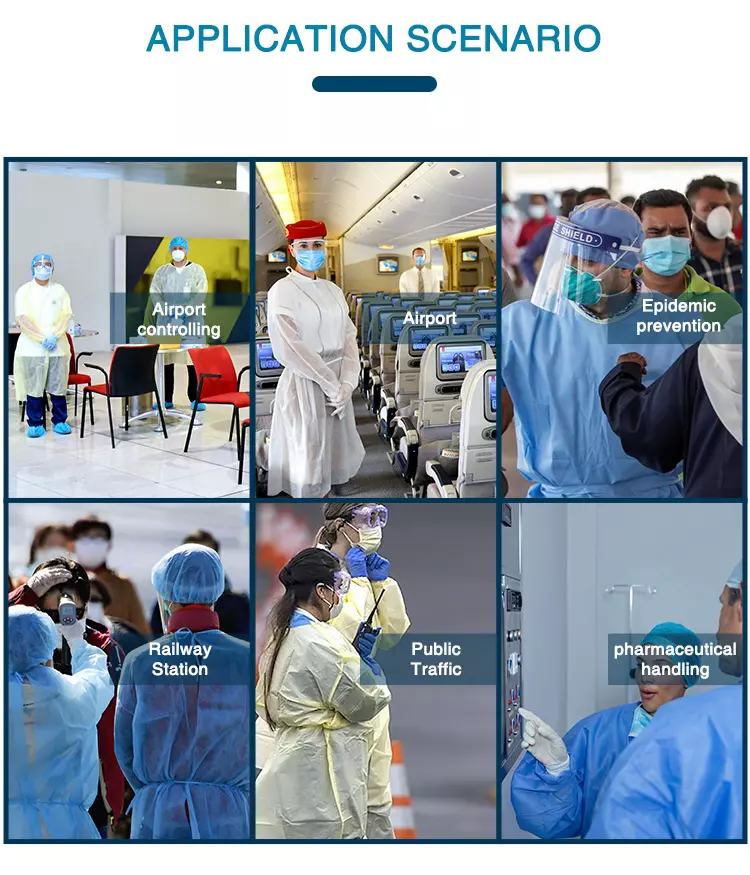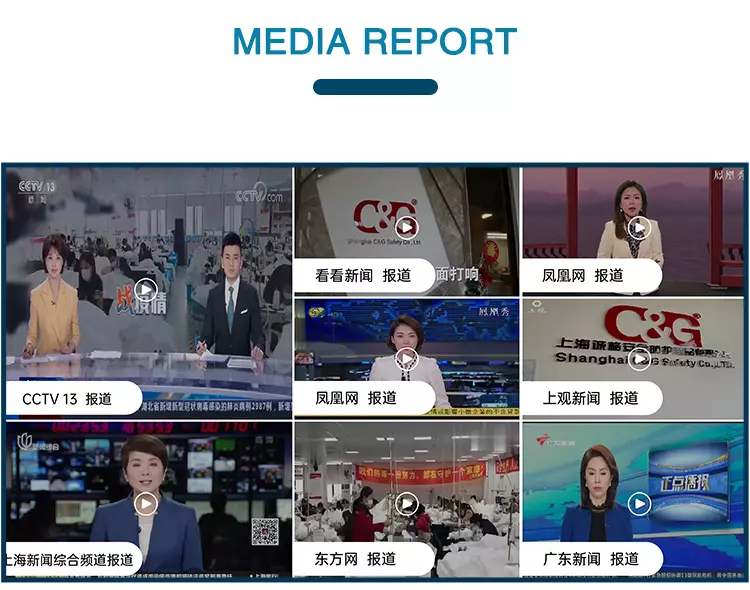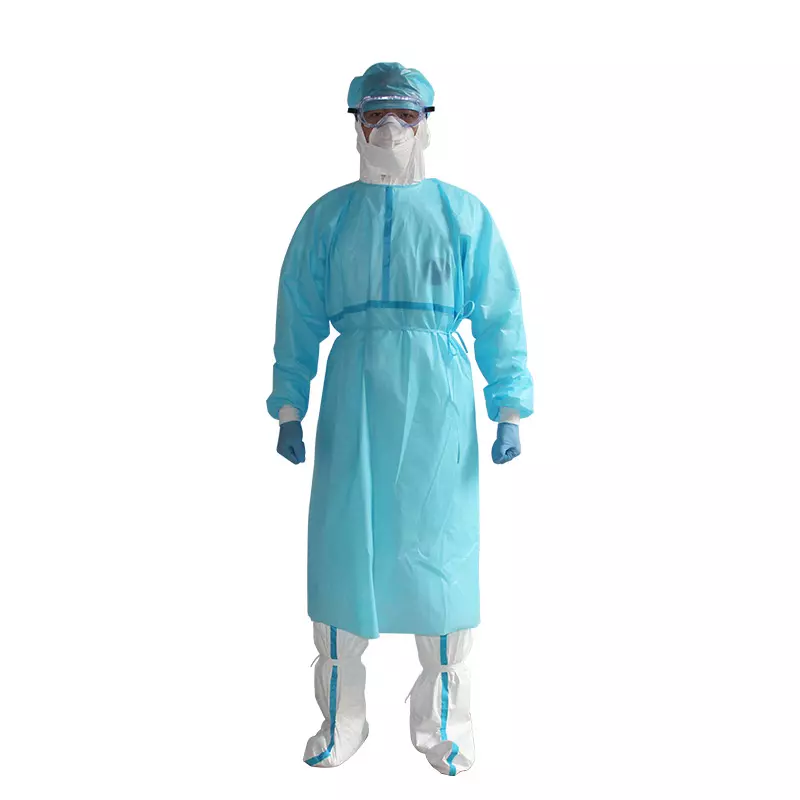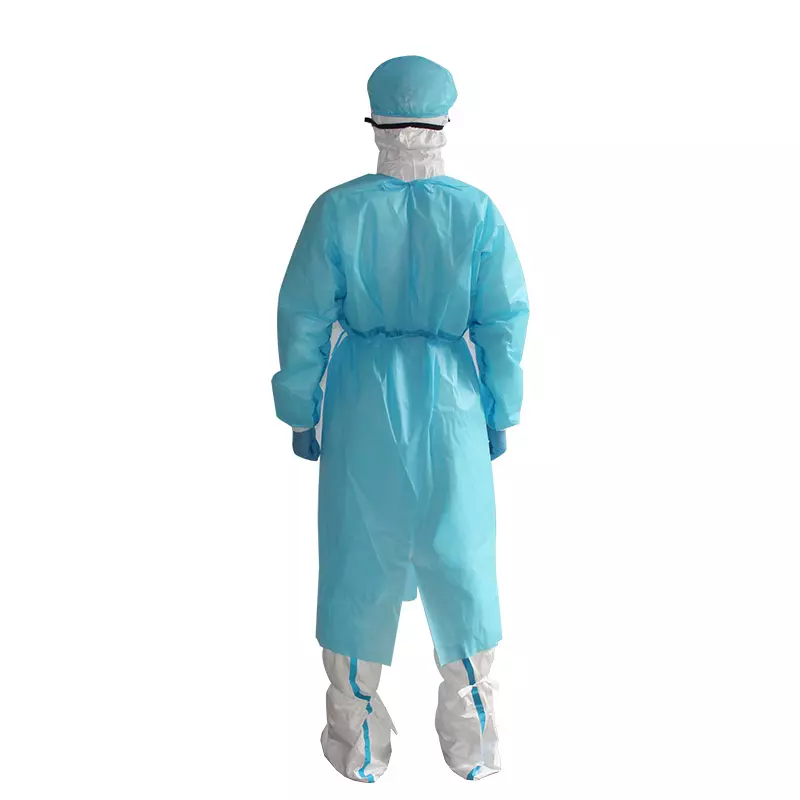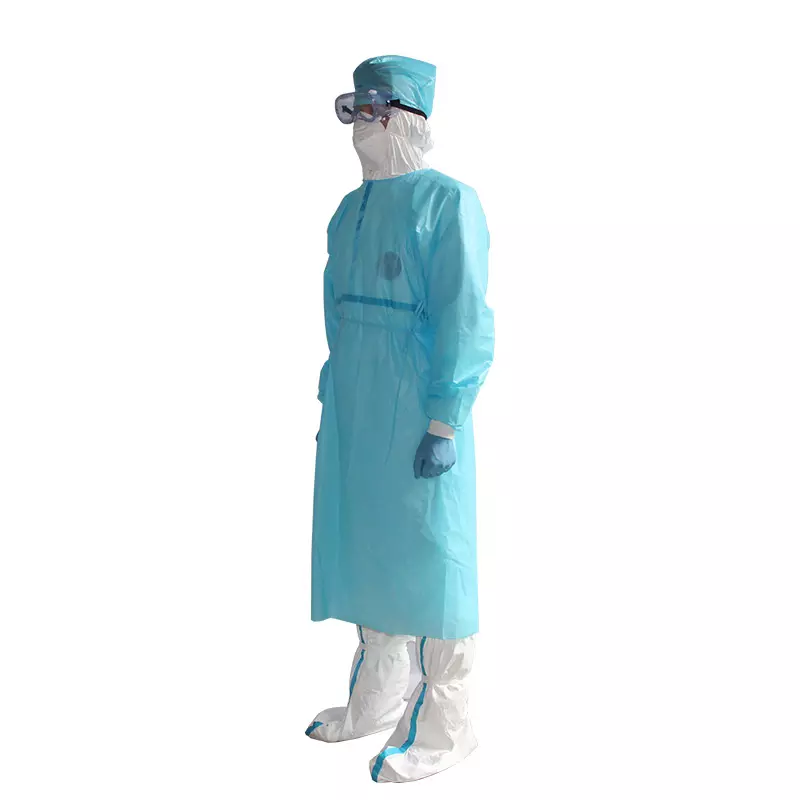 Model: CG-400BA3
Material: PP+PE coated non-woven fabric ,45±2 g/㎡
Color: Blue
Size available: XS,S,M,L,XL,XXL,3XL
Features:
Adopt the material of PP + PE coated non-woven fabric;
With good performance of protection;
Can protect against a variety of liquid splashes and solid chemical splashes, such as paint, solid dust, glass fiber dust and oil stains, etc. By blocking blood, body fluids, droplets, it isolates the probability of bacteria and germs spreading to the wearer;
The cuffs are designed with high-elastic rib tightening for better protection, and it is also convenient for the user to wear protective gloves;
Back strap design is easier to put on and take off and for free movement.
Standard: ANSI/MIPB70:2003 Level 2
Application: Applicable to public service personnel in public health emergencies such as traffic control, transportation of hazardous chemicals, duty in key areas, police handling of sensitive incidents, road control, customs border inspection, public security, and other industries. At the same time, it is also applicable to mining industry, food processing industry, health industry with dust pollution as well as general maintenance and cleaning operation scenarios.