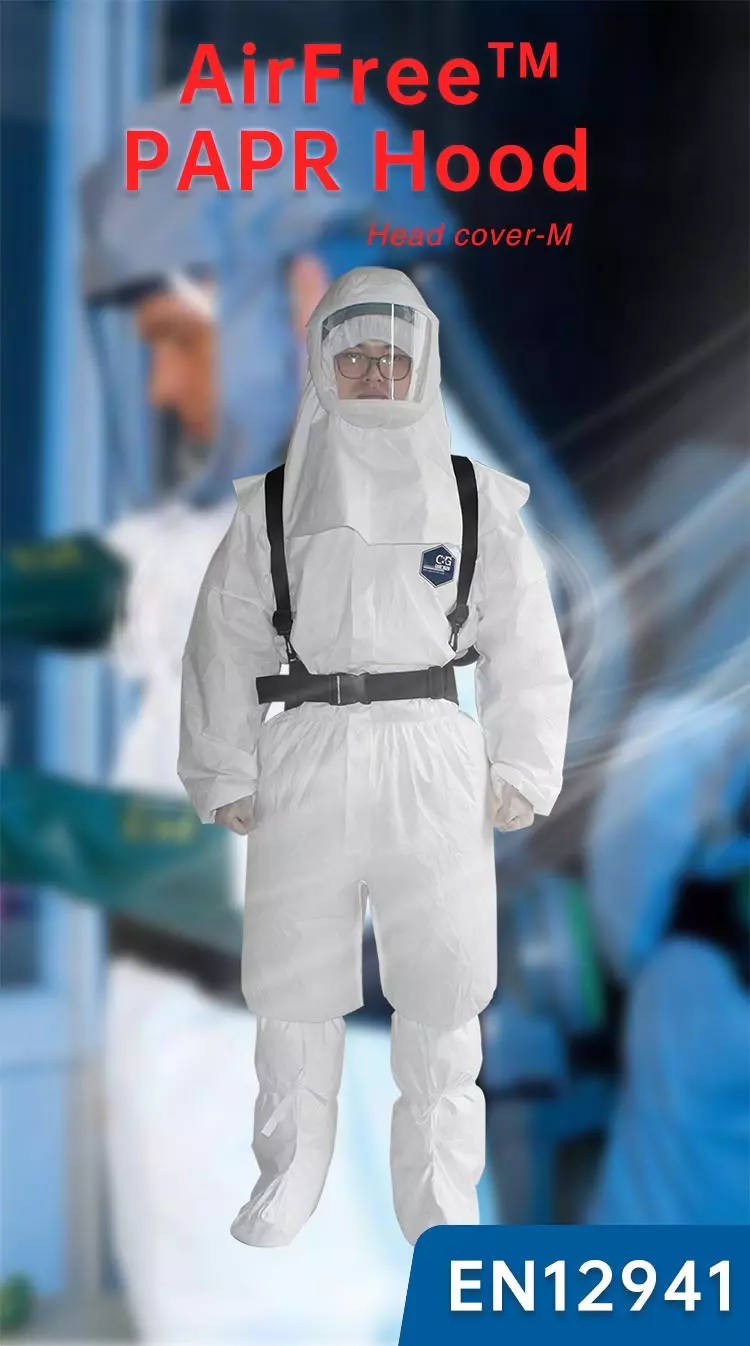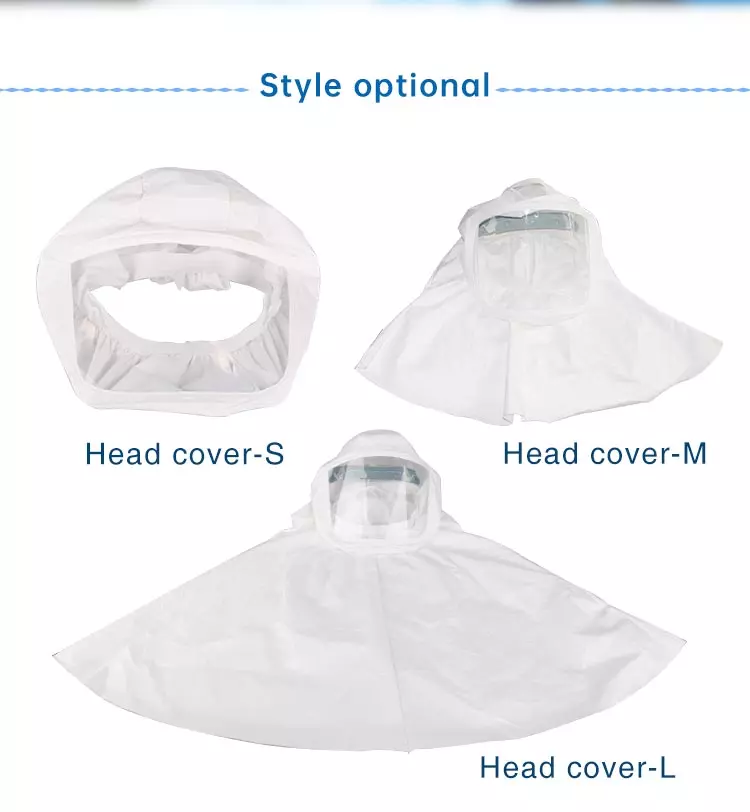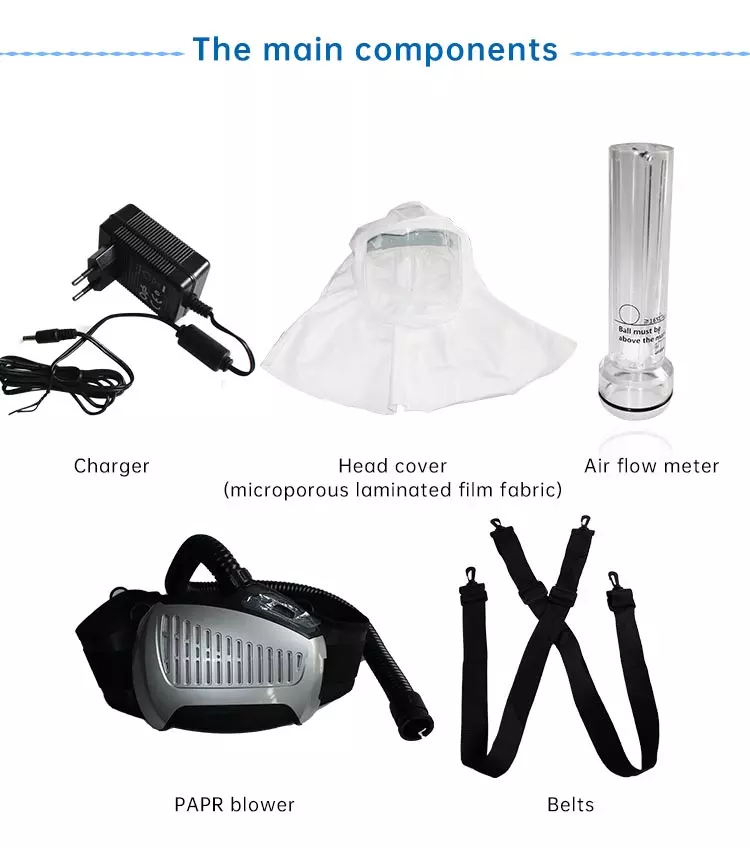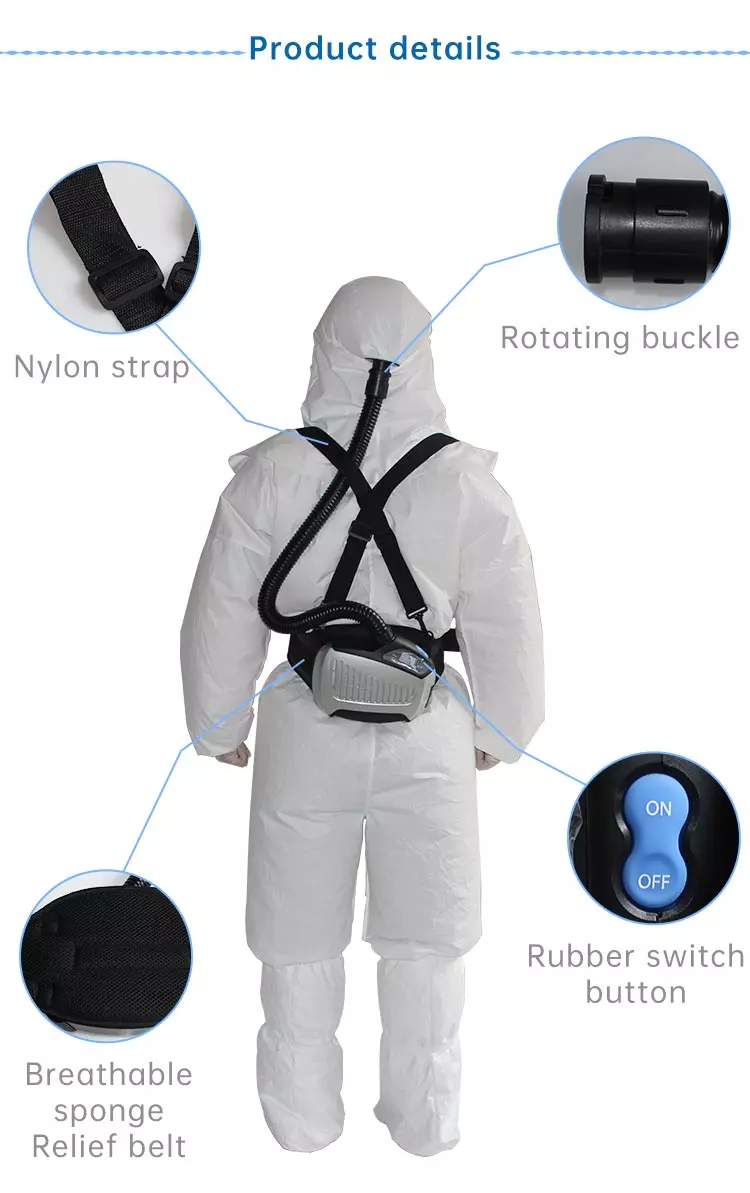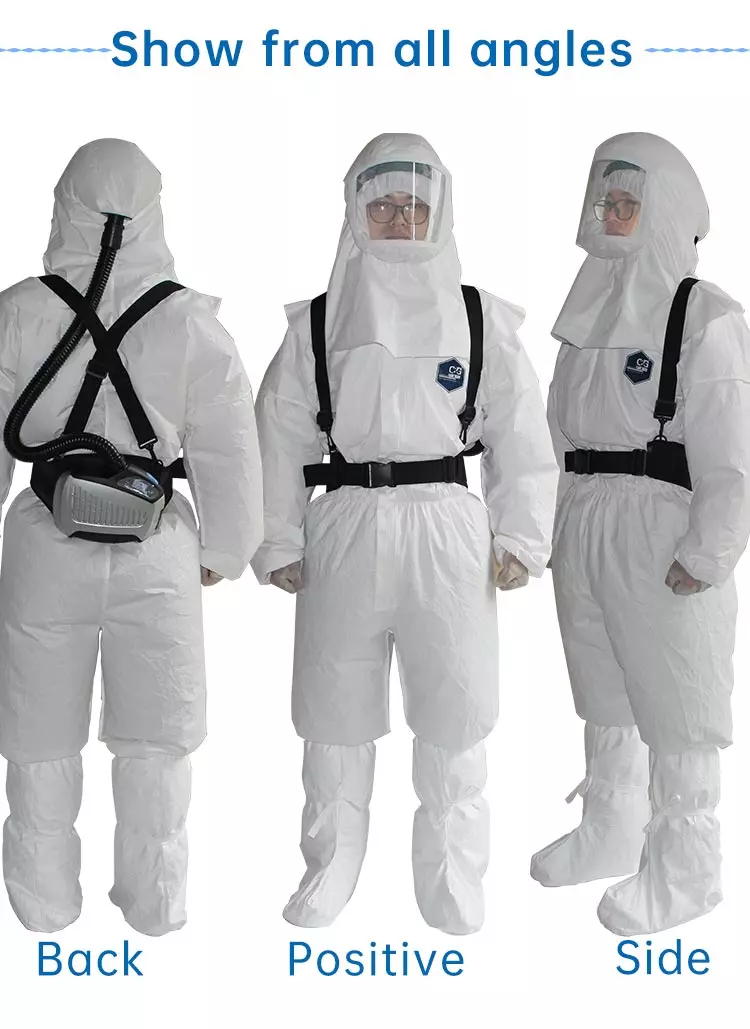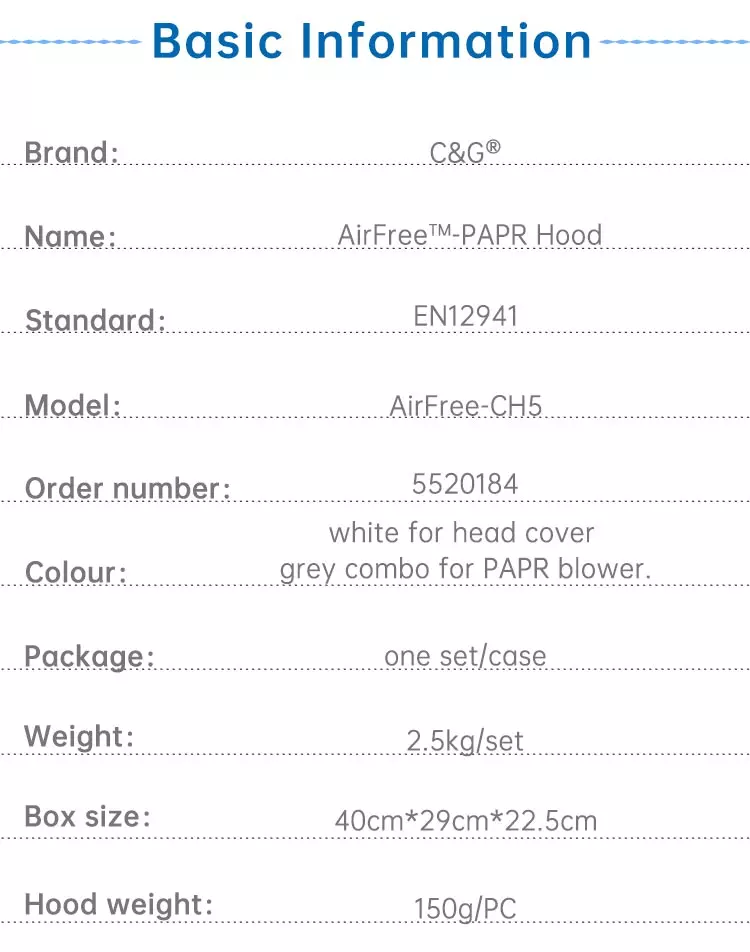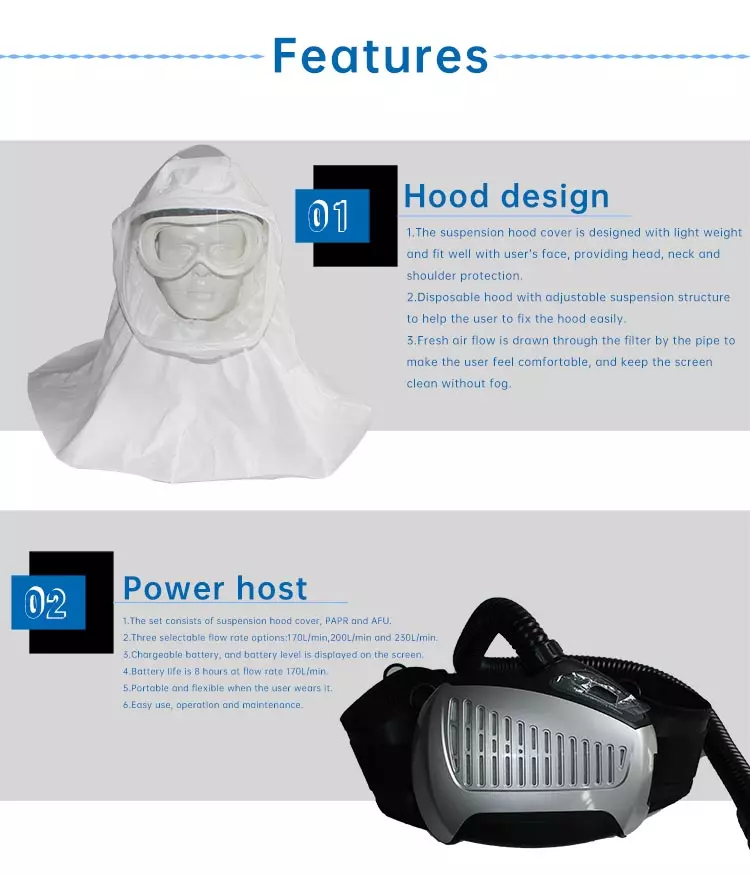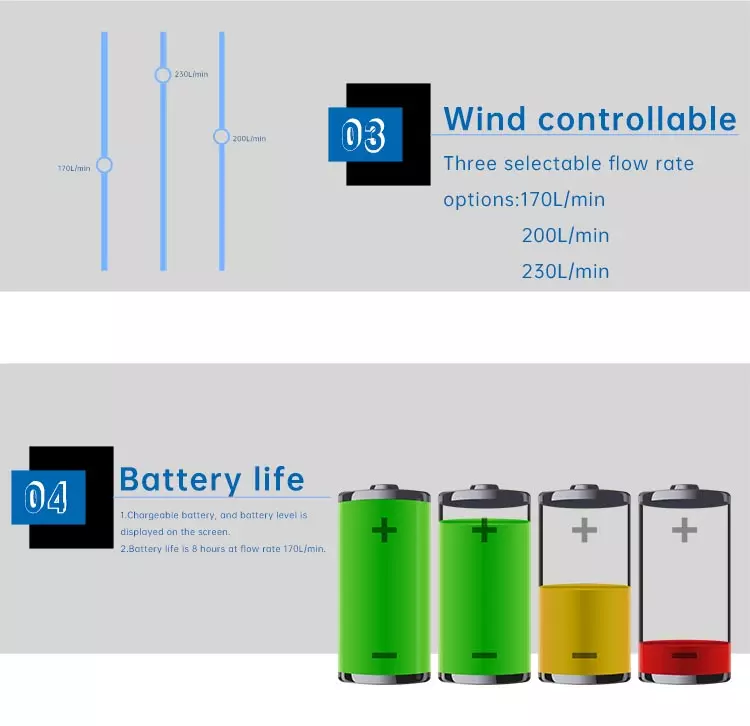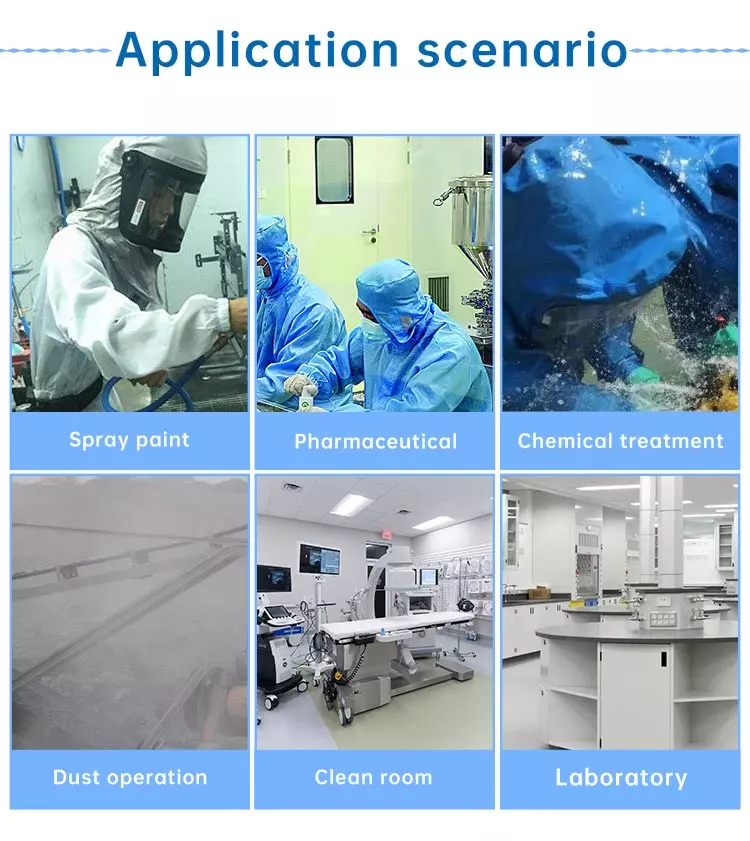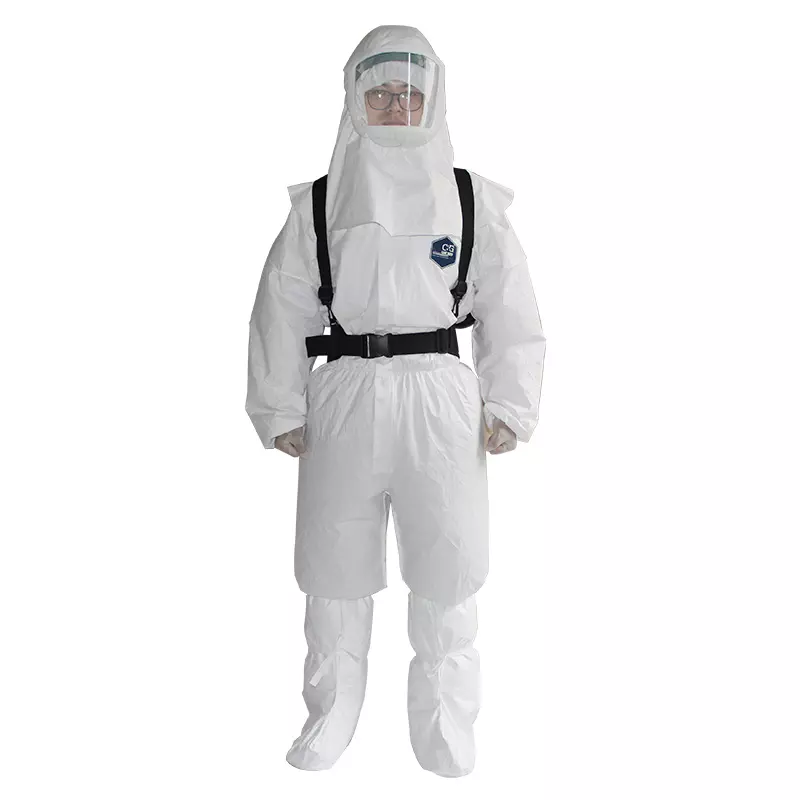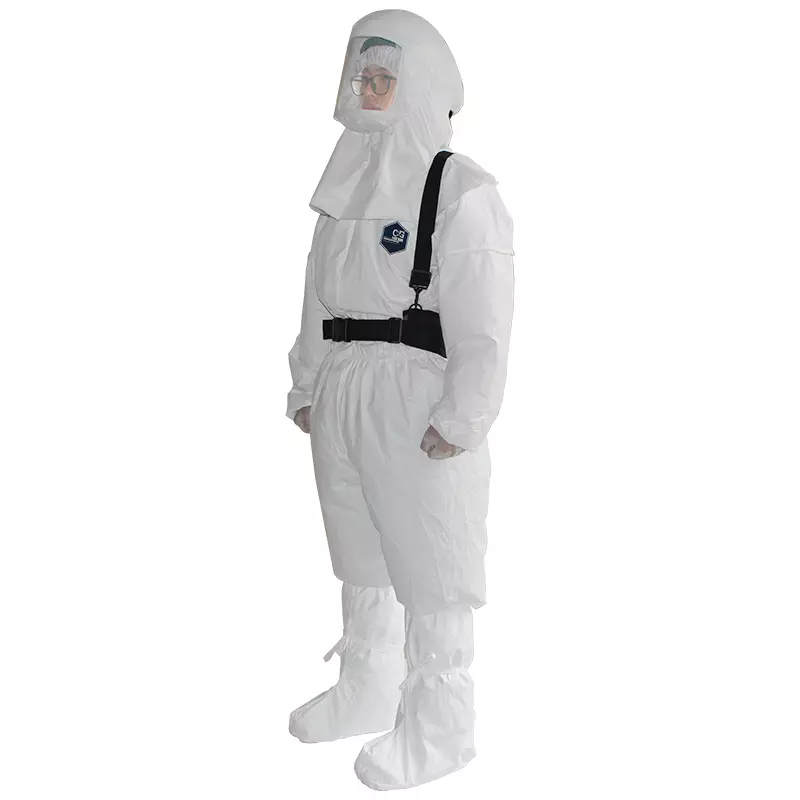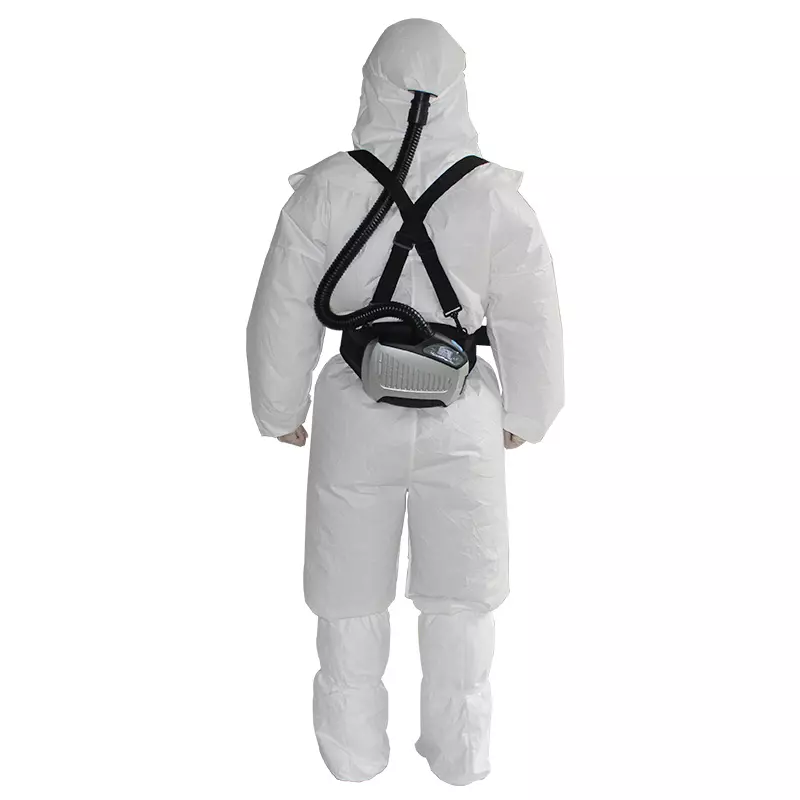 Brand name: C&G
Product name: AirFreeTM-PAPR Hood
Components: Head cover (microporous laminated film fabric), PAPR blower ,lithium battery,pipe, belts, air flow meter, charger and backpack.
Standard:EN12941
Product Model:AirFree-CH5
Color:white for head cover, grey combo for PAPR blower.
Package: one set per case
Set weight:2.5kg
Hood weight:150g
Size:40cm*29cm*22.5cm
Features:
1.The suspension hood cover is designed with light weight and fit well with user's face, providing head, neck and shoulder protection.
2.Disposable hood with adjustable suspension structure to help the user to fix the hood easily.
3.Fresh air flow is drawn through the filter by the pipe to make the user feel comfortable, and keep the screen clean without fog.
4.The set consists of suspension hood cover, PAPR and AFU.
5.Three selectable flow rate options:170L/min,200L/min and 230L/min.
6.Chargeable battery, and battery level is displayed on the screen.
7.Battery life is 8 hours at flow rate 170L/min.
8.Portable and flexible when the user wears it.
9.Easy use, operation and maintenance.
Application: Provide respiratory protection against particles and liquids in painting, pharmaceutical industry, chemical industry and other general manufacture and transportation.